Scallop Tutorial with Michelle Mathey
Scallops are all the rage these days! Check out this awesome tutorial made by Michelle Mathey to jumpstart your scalloped creations.
Supplies: Cardstock: Kraft; Patterned paper: Basic Grey; Sentiment rub on: A Muse Artstamps; Other: 1 1/2″ circle punch, ruler, scotch tape, glue, ribbon, button, twine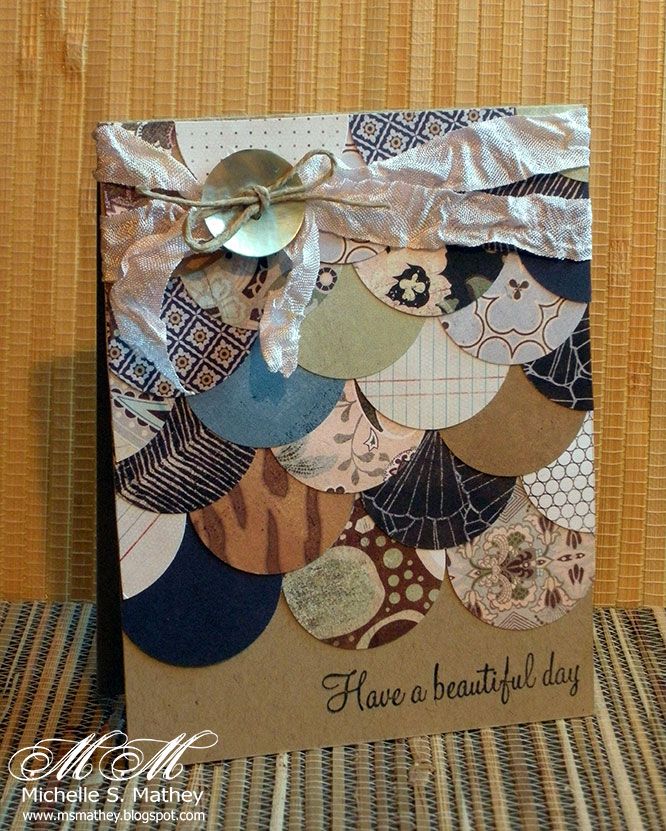 The inspiration for this card came from this pillow by Anthropologie: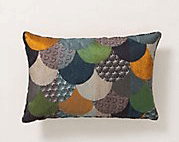 Start with several different Basic Grey 6 x 6″ paper pads – these are great because the patterns are shrunk down from their normal 12 x 12″ size – perfect for cardmaking! Punch a bunch of 1 1/2″ circles from the papers. Michelle used the scraps from the paper pads that she couldn't seem to throw away – this gave them new life and there was no waste!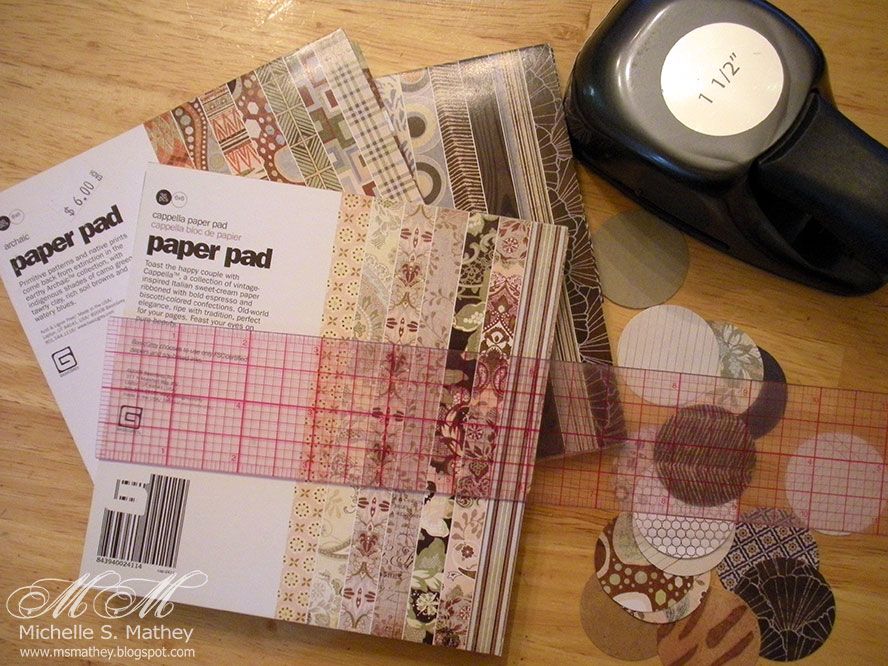 Lay out several rows of circles and make sure you like the combination of patterns and colors.
Flip the circles over, align the tops against a ruler to make sure they're straight, then tape them together using scotch tape.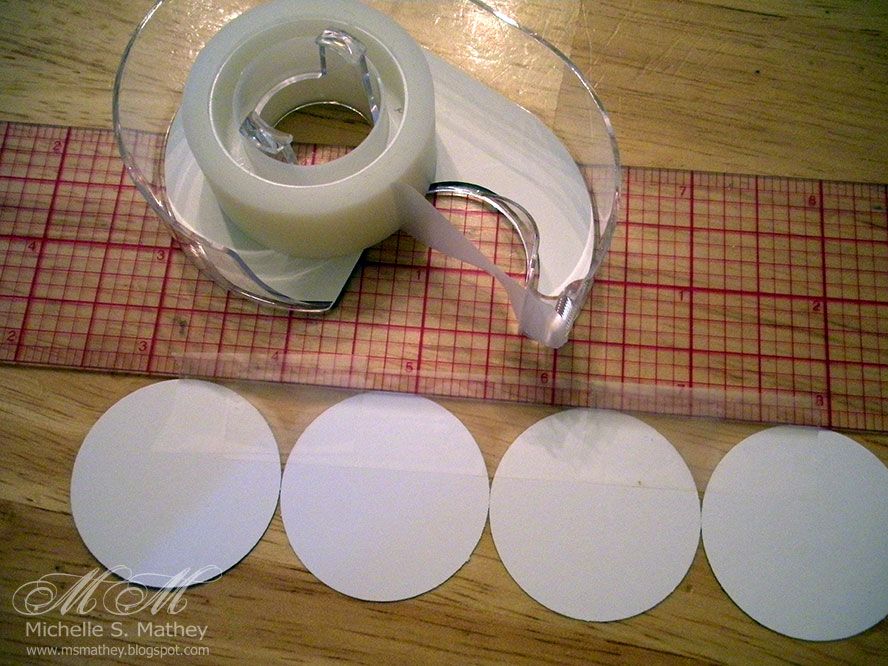 Add more rows of tape and keep adding rows of circles, staggering them a bit.
To secure the circles even better, add a drop of glue behind each one, then adhere the block of circles to the front of a card base, and trim the excess. SO FUN AND EASY!!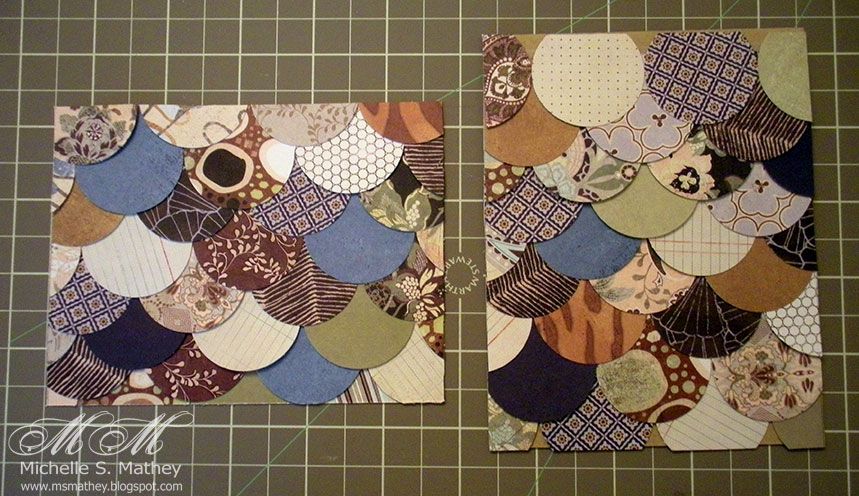 Add a ribbon bow, sentiment rub on, button threaded with twine, and you're left with this beautiful card: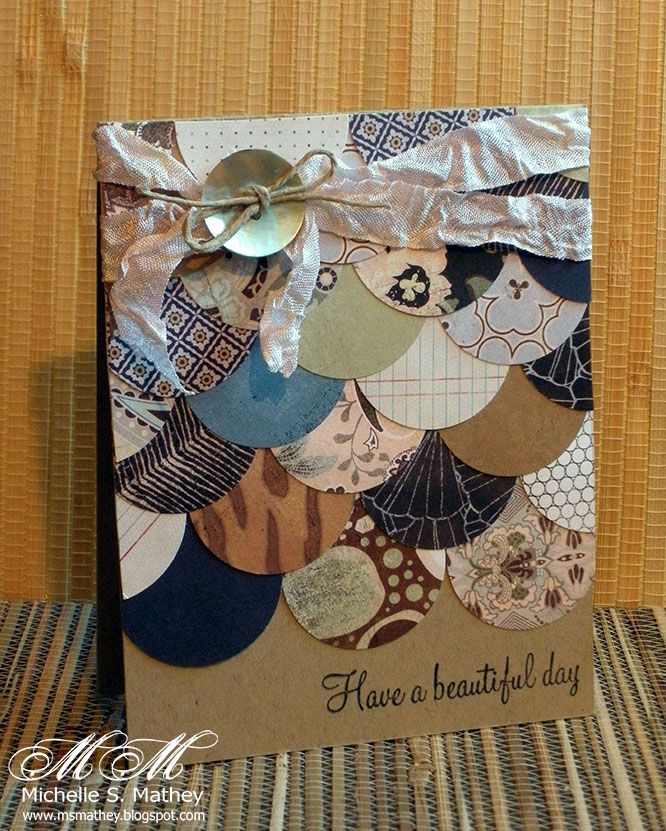 Michelle says, "This is as close as I will ever get to quilting but I got to do it with my favorite medium - PAPER!!  Doesn't it remind you of that Anthropologie pillow?" It sure does!
We'd love to see the cards that you create using this tutorial for inspiration – leave a comment here with a link to your blog showcasing your projects with scallops! Thanks for stopping by!