Distressed Spooky Drapes Tutorial
What we're making today: Distressed spooky drapes perfect for Halloween!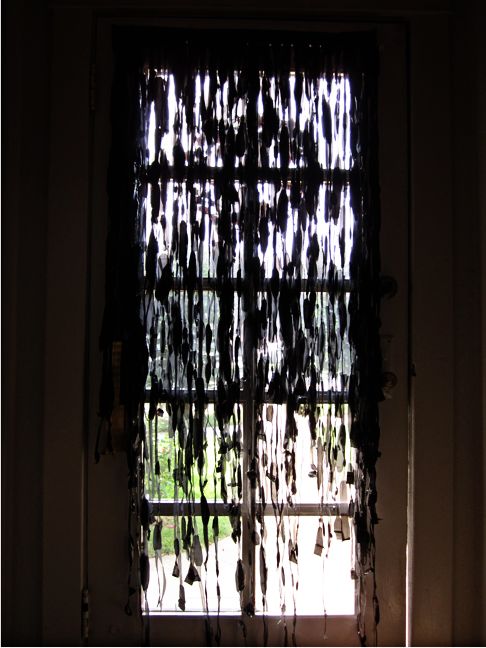 Supplies needed: Black plastic heavy duty garbage bags, sharp scissors, masking tape
Time: 15 minutes per bag
Level of difficulty: Easy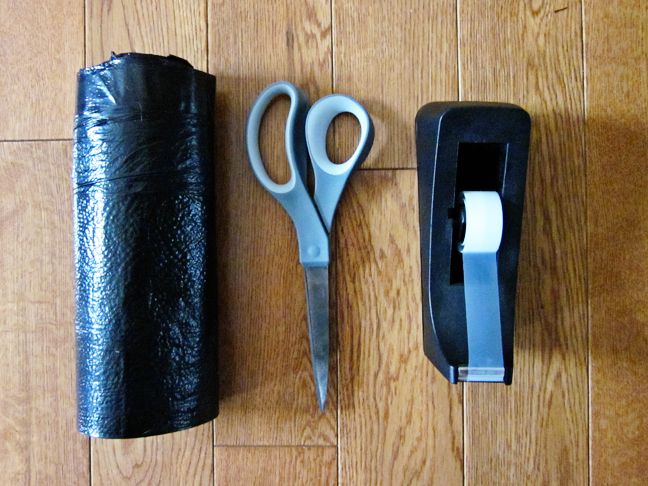 1) Set a black plastic heavy duty garbage bag on a flat surface with the open end towards you.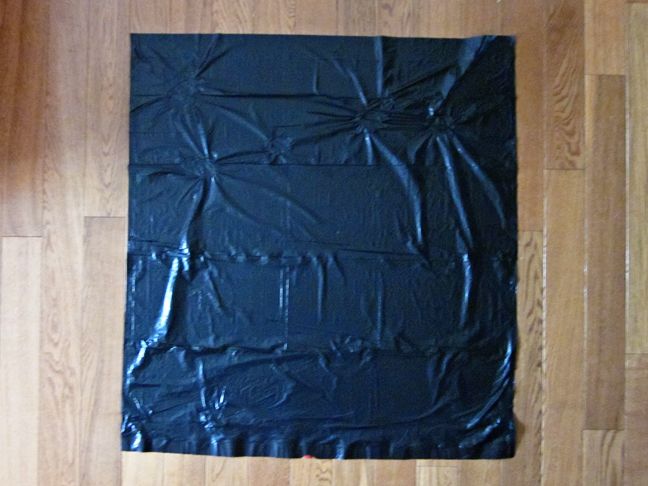 2) Trim off 2″ from the bottom to get rid of the drawstring.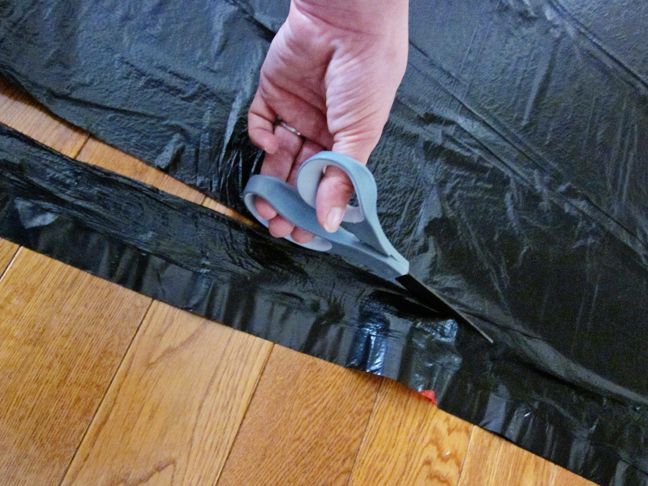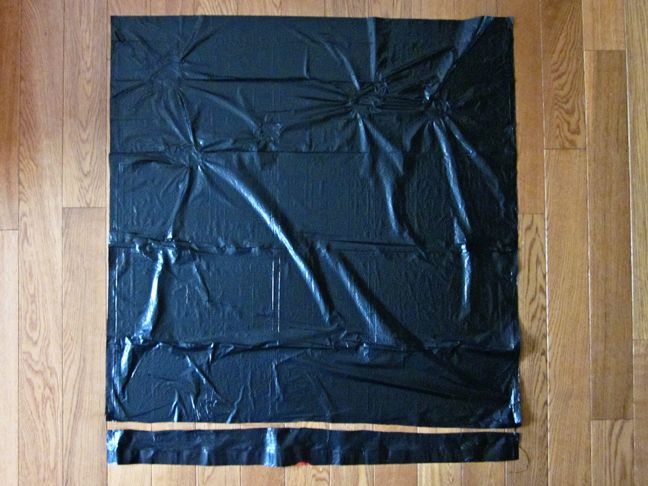 3) Using sharp scissors, cut 1 to 2″ vertical strips going from the bottom to about an inch from the top. Don't worry about the lines being perfectly straight, it all works out in the end.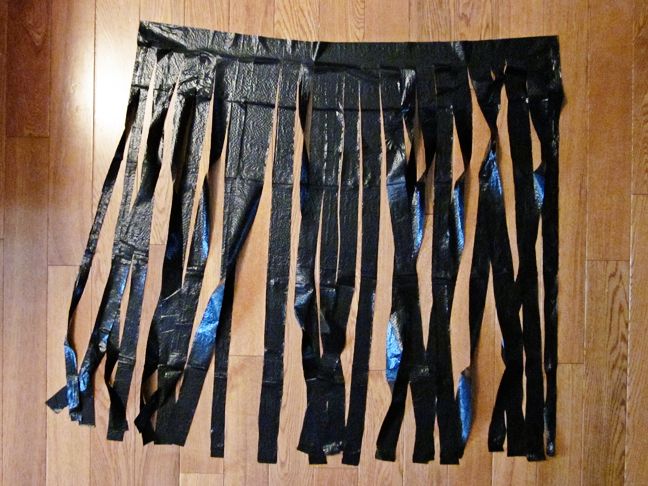 4) With your hands a few inches apart, grab each strip (there will be two pieces) and tug and pull each strand in different places.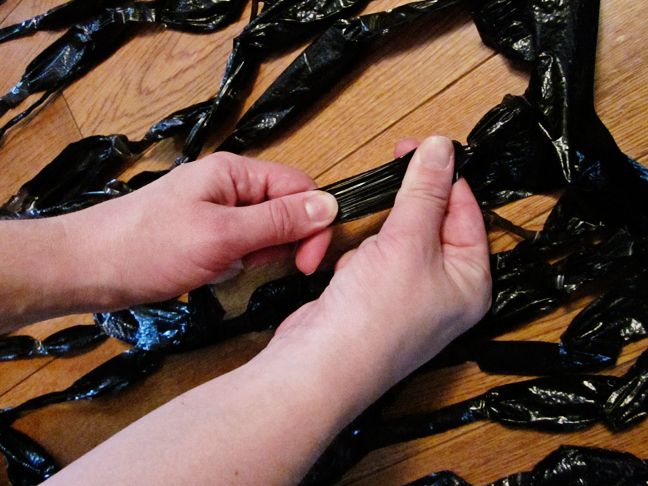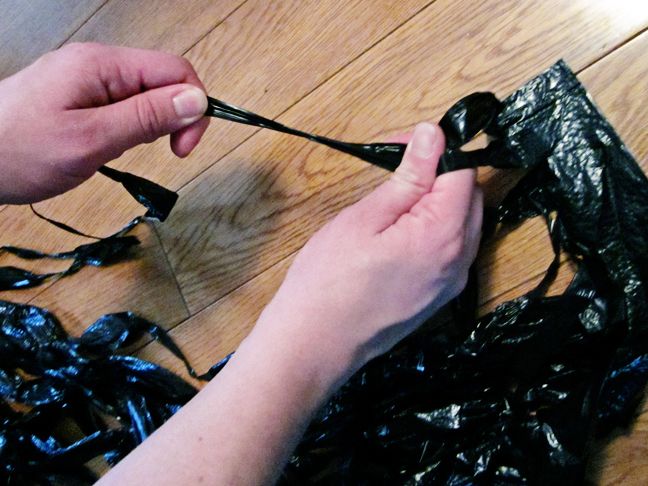 Tips: Pull very gently at the top because it breaks easily. Pull some places longer than others to vary the lengths of each strip.
5) The drape should look something like this now: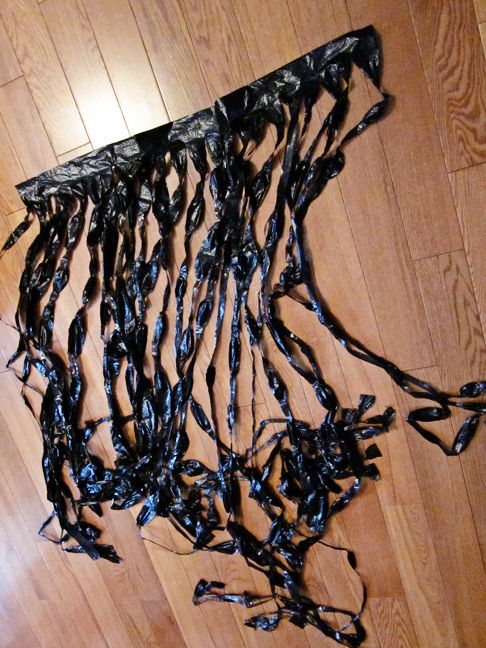 6) Tape to a door or over windows for eerie Halloween decor!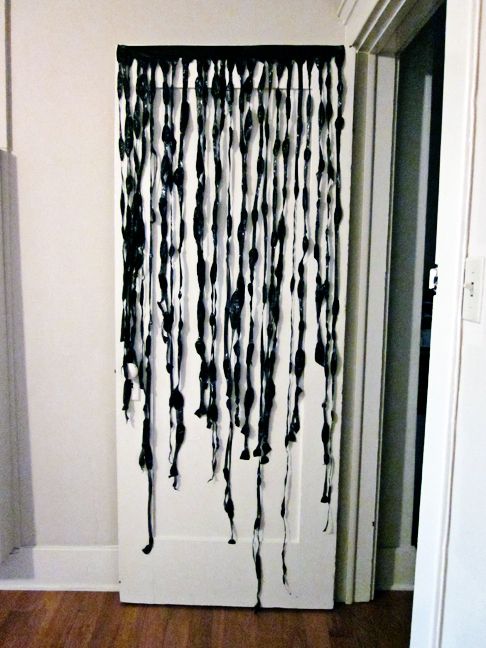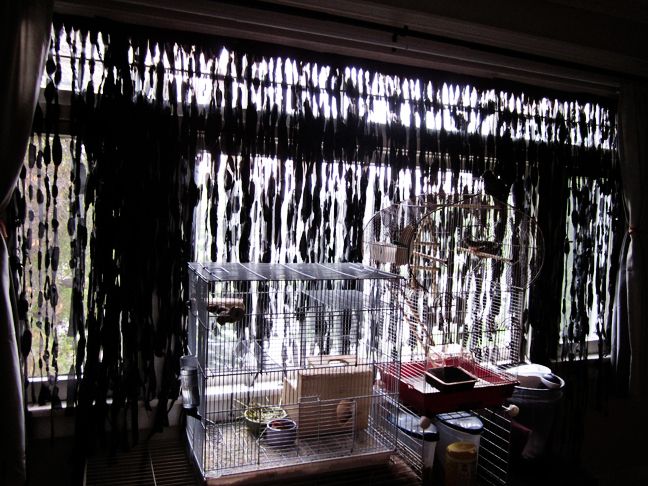 I'd love to see where you put your distressed spooky drapes – attach a picture of your project here!