CARDS Challenge Gallery and New Challenge!
Another week has come on gone – my how time flies when you're having fun! The challenge this week was RUFFLES and after seeing all of your creations I was inspired to make a card myself! Feast your eyes upon these 25 lovely cards featuring ruffles made by you talented readers:
Thank You by Paige Evans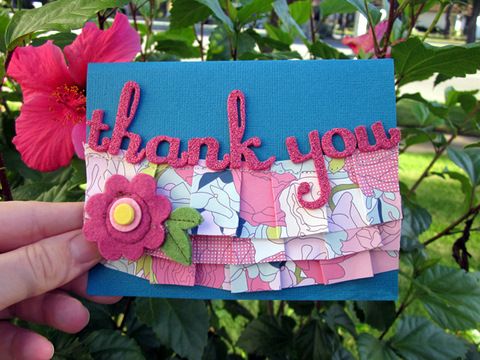 Merry Christmas by Lorena Cantó
Thinking of You by Nina Dee
Joy by Rebecca Keppel
Happy Holidays by Cindy Coutts
You're a Hoot! by Laurel Beard
Together Forever. by Tracy McCann
Thinking of You by Virginia Lu
May the Spirit of Christmas Fill Your Heart with Warmth by Giovana Smith
Slow Down & Get Well Soon by Deanna Woodland
Season's Greetings by Jen Shears
Peacock by Jinny Newlin
Peace by Brenda Weaver
Love by Iwona Palamountain
Jadeyn by Ivy Wong
If Friends Were Flowers I'd Pick You! by Sherry Eckblad
Hello by Ruby McGuire
Happy Holidays by Kristina Biederman
Life it too Short to be Anything But Happy by Lisa Arana
Gift Tag by Debbie Marcinkiewicz
Flower and Butterflies by Kerrianne Gwin
Dream Big by Kristen Swain
Congratulations by Jinny Newlin
Birthday Wishes by Wendi Robinson
Birthday Wishes by Savannah O'Gwynn
This is probably my favorite batch of cards yet! Loving all the different kinds of ruffles!
The challenge this week: THANKSGIVING PLACE CARDS (or if you're international, any kind of place card). Please email a picture of your Thanksgiving place card and a link to your blog to paiget@northridgepublishing.com by next Thursday morning, November 11th 2010 and I'll put up a new gallery and issue a new challenge later that day. Thanks so much for all of your participation – have a great rest of the week and upcoming weekend!