No Sentiment CARDS Challenge Gallery and New Challenge!
This challenge was definitely a challenge! It's hard to make a card without a sentiment! But you did a wonderful job and I'm so excited to share the results:
Flower Card by

Paige Evans



Flowers and Butterflies Card by Tanya Privalova

Hearts Card by Natt Smith

Shabby Chic Card by Anna/Brises

Woodgrain Flowers Card by Ayana Posadas

White Dove Card by Giovana Smith

Vintage Card by Rochelle Washington

Snow Card by Tina Basa

Poppy Card by Virginia Lu

Poinsettia Card by Debby Hughes

Ornaments Card by Ivy Wong

Flowers Card by Smitha Katti

Flowers Card by Archana Bhurke

Dancing Couple Card by Cammie Murphree

Cute Bird Card by Melanie Jarocki

Circles Card by Misty Buck

Christmas Tree Card by Veronica Zalis

Cake Card by Carolina Garrido

Butterflies Card by Christine Meyer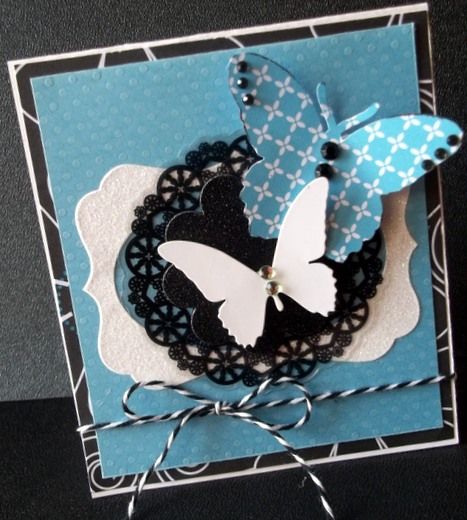 Fall Card by Cindy Holshouser

You could make a bunch of these sentiment-less cards and then easily add a sentiment before you pop it in the mail!
The challenge for this week: CARDS WITH WOOD. Actual wood or twigs, wooden shapes or buttons, let's see how you creatively incorporate wood onto your cards! Please email a picture of your card with wood and a link to your blog to paiget@northridgepublishing.com by next Thursday November 10th 2011 and I'll be back then with a brand new gallery and challenge! Have a fabulous upcoming weekend!