Thanksgiving CARDS Challenge Gallery and New Challenge!
Happy Thanksgiving to all of our US friends! We hope you're enjoying this special day and celebrating with lots of food, fun, and family. To celebrate we've asked our readers to make cards with a Thanksgiving theme to brighten up your day!
Happy Turkey Day by Paige Evans

Thankful Hearts by Cathy Harper

Happy Thanksgiving by Jinny Newlin

Grace by Maureen Plut

Thankful by Brenda Booth

Thank You by Laura Whitaker

So Blessed by Kathy Wade

Happy Thanksgiving by Karin Akesdotter

Happy Thanksgiving by Chunyuan Wu

Happy Thanksgiving by Aly Dosdall

Gratitude by Debbie Marcinkiewicz

Gratitude by Ayana Posadas

Give Thanks by Virginia Lu

Give Thanks by Trinh Arrieta

Give Thanks by Lisa Arana

A Time for Thanksgiving by Megan Aaron

Feast by Jennifer Cuthbertson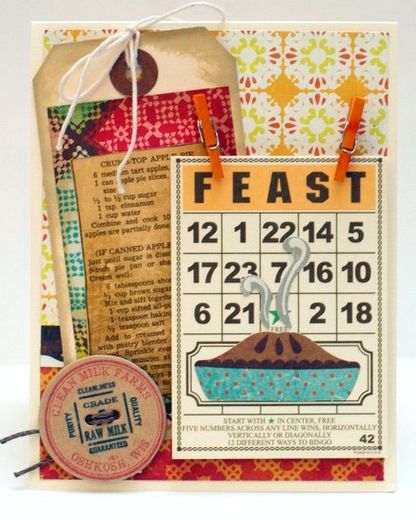 We hope these cards brought a smile to your face on this festive day!
The challenge for this week: Christmas cards with non-traditional Christmas colors! Please email a picture of your Christmas cards with non-traditional colors and a link to your blog post where your card is featured to paiget@northridgepublishing.com by next Thursday, December 1st 2011 and come back then for another fabulous and inspirational gallery!
Happy Thanksgiving!