Easter CARDS Challenge Gallery!
Easter is this coming Sunday – we hope it's filled with good memories, lots of smiles, and of course, cute cards! There were so many adorable cards submitted for this challenge, thank you one and all for playing along! Now feast your eyes upon these 29 beautiful and inspiring Easter cards:
A Pocketful of Easter Greetings by Jinny Newlin

Happy Easter by Yana Smakula

It's Easter for Peep's Sake! by Sarah Bargo

Welcome Spring by Tammy Hobbs

You Give Me Warm Fuzzies by Anita Mulcahey

Watercolored Egg by Misty Buck

Sretan Uskrs! by Elizabeta Kushner

Spring by Amanda Coleman

Save the Date by Diana Fisher

Rejoice! by Cathy Harper

Rainbow Bunnies by Kathy Wade

Miracle of Easter by Alicia Thelin

Hoppy Easter by Michelle Price

Happy Easter by Rachel Kokes

Happy Easter by Alyssa Hunter

Easter Wishes! by Virginia Lu

Easter Wishes by Tammy Frayne

Easter Wishes by Colleen Dietrich

Easter Greetings by Maureen Plut

Easter Greetings by Karin Akesdotter

Easter Greetings by Cindy Holshouser

Easter Eggs by Joanna Wright

Easter Eggs by Ayana Posadas

Easter Cards by Karen Walker

Easter Card by Regan D'Agostino

Easter by Laurel Seabrook

Easter Blessings by Jennifer Cuthbertson

Easter Blessing by Janet Khoo

Chick by Becki Wagner


Happy Easter the day after the day after tomorrow!
The challenge for this week: There's a new section in CARDS Magazine called INSPIRING SKETCHES. Every month a new sketch is posted on the current calls website and then four cards are selected to be published based on the sketch. I want you to create cards based on the April sketch: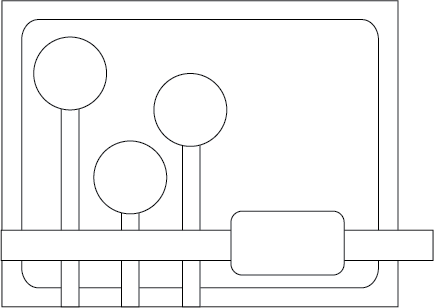 Note that the flowers don't need to be flowers, the circles don't have to be round embellishments, etc., the card should just be based on the sketch and you add in your own creativity! Please email your card based on the April sketch and a link to your blog post featuring your card to paiget@northridgepublishing.com by next Thursday, April 12th 2012 for a chance to have your card shown here! Hoppy weekend!